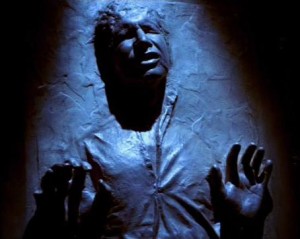 I'm working on a solo album, and hopefully 2011 will be the year that I actually Get Things Done and finish it up. Here's a short sample of a song that features Jenny, entitled (somewhat ironically) (No Longer) Solo. This is just a taste of what's to come!
Update: I completely forgot to mention the most awesome part about this song – it's our first collaboration. Jenny wrote the lyrics and I wrote the music (just like Music and Lyrics, aww how sweet).
Other songs I'll soon have finished include The Condition, The Paradox, This Mess We're In, and Happiness, Our Hearts Have Failed. Doesn't that just sound fun and interesting?